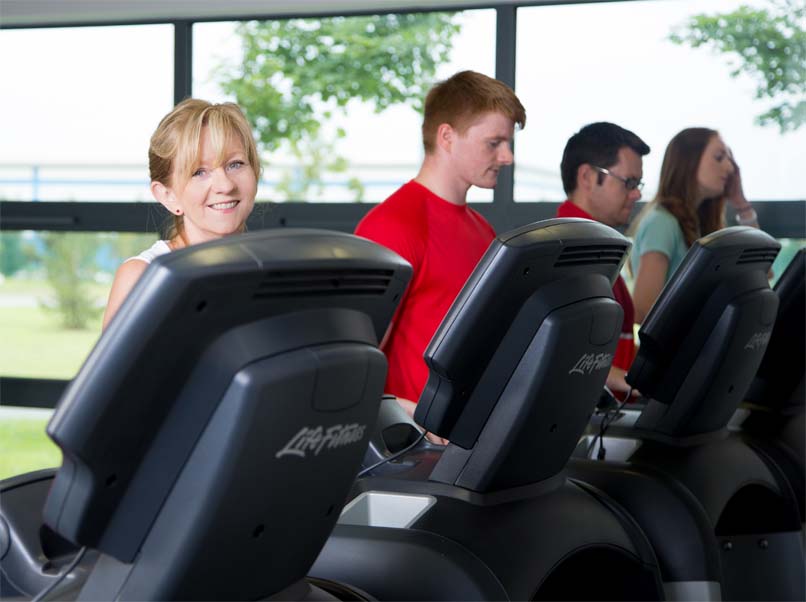 The hub of Atom Health and Fitness is the main gym floor located in the center of the 6000 square foot facility, the space is modern, functional and incorporates a high-spec air conditioning system meaning the room will always be at the correct temperature for exercise. It has been specifically designed to provide our members with the state of the art equipment that will make the experience of training as easy and pleasurable as possible.
No expense was spared on the quality of fit out with Lifefitness Signature being installed in our selectorized resistance suite. Known for its pleasing aesthetics and smooth movement it makes achieving correct muscle activation easier than lower end alternatives.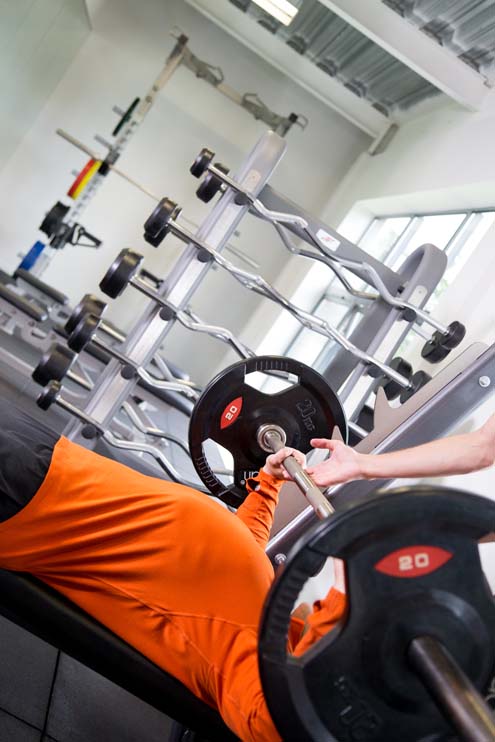 The cardiovascular suite is complemented with Life Fitness Elevation machines with integrated screens comprising multimedia and iPod compatibility.
Cardio equipment includes treadmills, cross trainers, stationary cycles, spin cycles and summit trainers to offer users a variety of options depending on preference and objective. In terms of function they are capable of faster speeds, higher elevations and advanced features, great for those of you who have intensity in mind. For a lower paced workout you can enjoy the technical features or take advantage of our easy to view big screen TVs.
The free weights suite has a mixture of Hammer Strength and British made machines along with a large quantity of functional free weight equipment. We have multiple sets of dumbbells ranging between 2kg and 40kg with a good selection of bars, racks and benches. Where appropriate plate loaded machines have been selected to enable a heavy intense workout with natural movement.
Space is available for stretching, foam rolling, core stability and balance work, with a team of qualified instructors on hand to provide appropriate guidance. Basic equipment such as Bosu trainers and foam rollers can be used to create very effective programs which can be self-administered to assist in the rehabilitation of injuries and postural problems. As with everything else on the main gym floor if it's there it has a purpose and we want you to know how to utilize it to get the results from us that you may struggle to get elsewhere.